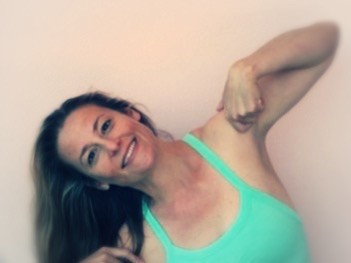 Hi, I'm Sally Carmichael, self-proclaimed Somatic Fanatic. A Self-Embodiment freak who can't get enough of exploring the Unknown using Movement, Mind and the Body.
To get here I traversed the fitness world, Pilates, bodywork, Aston-Patterning, The Franklin Method, Kundalini Yoga and have always perpetuated my own inspiration with the work of Gerda Alexander, Moshe Feldenkrais, Gerda Alexander, Bonnie Bainbridge Cohen, Emilie Conrad and Gabrielle Roth.
Crafting your own path in any industry is always a great measure of your uniqueness in this world. I always find it fascinating that whatever made the cut, ended up showing me the dominent themes in my life. Naturally the lessons I learnt, coupled with the expertise I gained led me here to this point.
The Heart of My Motivation: Movement has been my "Way In" and Curiosity has kept me moving beckoning me forward, relentlessly.
"A blessed unrest that keeps us marching on" Martha Graham
BTW She's one of my OSIP (oh so important people)
These days, most of my studies are about bringing what we think we are and what we think we are doing alongside what we are and what we are actually doing into a more unified experience and coherent expression.
Teaching and sharing this fabulously rich work makes me feel good. I want to be immensely useful to you, helping you to scale up your somatic capacity. Developing the skills that allow you to listen, feel, watch and sense the centre of things inside and outside of your body and mind will improve the relationship you have with your own elastic self. An integral relationship with your Moving Self is to relax into Source, converse with Consciousness, the place where your learning and inner peace unite. Become your own Self-Embodiment expert!
With bodymind blessings,
Sally